Welcome to the Bomb Girls Wiki
This is an unofficial wiki all about the Global Television series Bomb Girls. We have 29 articles and counting since Thursday 2nd February, 2012.
Featured Image
Featured article
This month's featured article is ...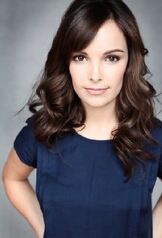 ...the beautiful Jodi Anne Balfour! Do we need a reason to why she's the featured article of the month? Nah, I don't think so!

PLEASE NOTE This wiki is still in the making and is currently undergoing an overhaul so please bear with us :) Thanks!
PLEASE ALSO NOTE We are in no way affiliated with Bomb Girls, Muse Entertainment or Back Alley Films.
NO TRADEMARK OR COPYRIGHT INFRINGEMENT IS INTENDED. ALL CONTENT REMAINS THE PROPERTY OF ITS ORIGINAL OWNER(S) AND SHOULD BE USED FOR PERSONAL USE ONLY